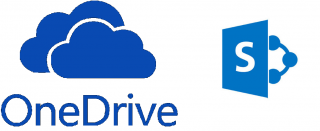 There has been a new update released for OneDrive and SharePoint Online. It may leave many of you wondering why you still can't Sync with your team's sites. It also doesn't help that Microsoft took a few days to release a changelog explain the update. The update finalised and added the Next Generation Sync Client into the main OneDrive software.
---
The update itself was for the Next Generation Sync Client (NGSC) to be added into OneDrive and the OneDrive Sync services. It should have really gone unnoticed, being put in place on all devices automatically. You or your admin should not need to do anything, the NGSC update should have been put in along with any updates or bug fixes to your software the moment Microsoft authorise its release. An update to a changelog for the preview version mostly focuses on previous update versions and describes this version as a fix to "top issues related to sync reliability and application stability". You can find all the release notes here. However, its not that simple and you will have to take manual steps to force SharePoint Online to sync with OneDrive, and not OneDrive For Business as it will try to.
Note: The Next Generation Sync Client does not support Sync to the personal version of OneDrive (i.e. Live.com Hotmail/Outlook accounts), only business/school versions of OneDrive and SharePoint Online. To use your version of OneDrive with your team's site and to Sync with it you'll need to perform a manual fix. This means implementing a quick Regedit fix. So open Regedit by going to start and typing "Regedit". Follow through the file tree to "HKEY_CURRENT_USER\SOFTWARE\Microsoft\OneDrive". Then in that top level folder create a 32bit Dword value (right click, new) called "TeamSiteSyncPreview" with the value of "00000001". After restarting the browser, you will then have success with Syncing with your OneDrive team site.
Alternatively, if you want to see if you can find another way of getting around the issue, or if that didn't solve your issue then follow the instructions on this page. The instructions from Microsoft give a good way of setting up your OneDrive but nothing really specific on an issue that could have been caused by the latest update. It is still worth a shot as it may still solve an unrelated issue that could prevent file syncing. For Mac users, if the previous guide didn't help, you can follow this Mac specific guide.
We have created our own custom, one click installer to upgrade your OneDrive to the SharePoint Online sync capable version. If you are having trouble with OneDrive syncs or would like to use our program for speed and convenience then contact us through e-mail (This email address is being protected from spambots. You need JavaScript enabled to view it.), or give us a call (number below).
Enjoy the blog post? Then you would love our newsletter! Sign up here Signup and get a free Office 365 pitfall PDF guide
Call us on: 01865 988 217