Bongo IT Are Office 365 & Cloud Consultants.
Bongo IT Have Completed Multiple Types Of Cloud Migrations Quickly And Efficiently.
What Do Bongo IT Do?
Educate you and your staff on the how's, why's, and when's; and help you to get an ROI in terms of productivity, not just a product.
For more in depth information please see our product page Office 365 Information
Bongo IT have helped organisations in Education, Retail, Charity/Not for Profit, Manufacturing, and SME's unlock the power of the cloud. From a business of 1 to 22,000 people we are the go to consultants.
We consult with you to help you decide on the package that suits you. We have found on some occasions that even if your organisation already has Office 465 you may have the incorrect package. Aligning your IT correctly with your current needs helps you grow more easily.
As part of this we might see the need to hold discovery seminars to get a more informed understanding of your business, and to educate your team leaders and/or staff on the benefits of Office 365.
Teach you the productivity benefits of using this cloud solution.
Train your staff on the best usage of MS 365
Implement Solutions
We will transfer any existing email you have onto the cloud.
We will set up your computers to work with the new versions of the software.
If you have an office server we can transfer all your files to the cloud and decommission your old office business server.
We will train your staff on the best use of the software.
NB: There should be no downtime however sometimes circumstances will not allow for this. In these rare cases we will minimise downtime by completing the migration during the evening or at the weekend.
Testimonial from one of our clients:
" I have recently switched (to Office 365) both the Charity I set up (The Nasio Trust) and my business (Expert Wealth management) with Bongo IT. In the process bongo IT have been excellent – Justin did both ours and his support was great – any issue that arose he dealt with them asap. My experience since switch is very positive – adding new devices / machines to the system is so easy now – whilst it is still early days I can see that we will save on IT support etc going forwards. We are already seeing the benefits of the remote working aspect and bring your own device benefits of office 365. I can also see me getting rid of a number of IT services we currently use to solve the remote working issue – for example – GOTOMYPC, GOTOMEETING, DropBox etc etc. There will be some incremental cost savings around." Jonathan Hunt.
What is Office 365?
Reliable - Microsoft hosted servers in secure datacentres
Secure - Encrypted email, and backup
Work from anywhere - login at portal.microsoft.com and have access to all your email and documents
Collaboration - Easily collaborate with colleagues, share documents and run business webinars
The Microsoft Office 365 Cloud is still a big unknown for many companies. So let's have a look at Office 365 itself and what benefits it holds for your business.
Basically Office 365 has the regular Office Suite that you know and love (we hope you love it!). There is a new look to the interface which is colour coded by Application but the layout is essentially the same.
As all the applications are connected to Microsoft's servers you gain reliability, business continuity, and a huge amount of productivity; as well as always knowing that your data can be backed up in GDPR compliant datacentres, and your software is always on the latest version.
As your data is in the cloud it enables easier remote working and access to files from any machine. In a nutshell this version of Office gives you peace of mind for your business and is highly capable it it's business functionality.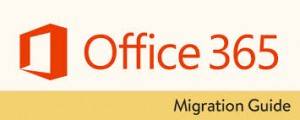 ---
Office 365 features all the standard Office applications such as:
Powerpoint.
Publisher.
Word.
Excel.
Sharepoint.
OneDrive for Business (formerly Skydrive) is much like a business orientated version of Dropbox for storing and collaborating work documents. Using this tool you can backup, open, edit and share your documents.
Teams allows instant messaging, document sharing and webinars with your work colleagues. You can even invite clients who don't have Teams to join your webinars.
All your email is hosted on the Microsoft (Exchange) servers so there is no need to worry about downtime or backups of your email. It is a fast and reliable solution for your business.
Access.
Onenote.
FREE Office 365 & Lync Webinar Trial
For a free month long trial of Office 365 including the new video conferencing tool, Teams just contact us. There are many versions of Office 365 available so please contact us and let us guide you to the right solution.
Contact us now and get your business onto the cloud.