So here we are, waiting for Microsoft to iron out the bugs before we delve into the new exciting features Windows 10 brings to us. Here are those new features in an easily digestable format...
The Your Phone App – The new app for mobile will let users copy or edit photos on a phone as well as move it to a PC. The app allows greater integration for moving files between your phone and your PC. The new app will also allow you to send webpages and links quickly to the linked PC, to make switching between your mobile device and the big screen much faster.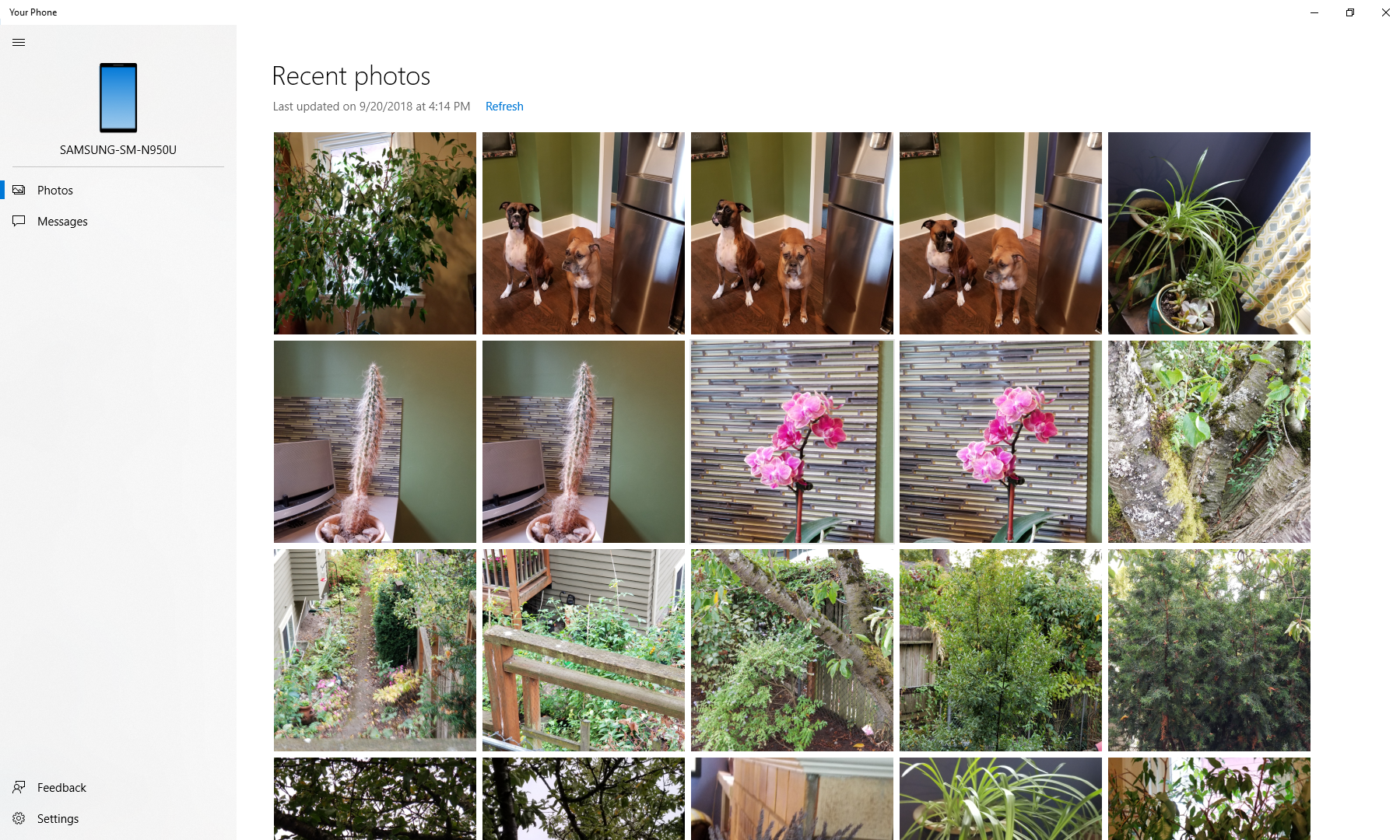 Wireless Projection Experience – The new updates for wireless projection will give users a new banner at the top of the screen that improves usability. The banner will show you what you are connected to, give you the options to disconnect, change settings and modes that will optimize your screen-to-screen latency.

Windows Autopilot Self-Deploying Mode – This new mode enables a no touch device setup. Connect a device to power and the internet and Window's will set itself up with no necessary user input. Devices can also be Azure AD joined and MDM enrolled this way.
Kiosk Setup Experience – The Kiosk setup is now simplified and has its own wizard. This feature can be accessed through settings. Kiosk accounts will sign in automatically when the device is powered on.
Registry Editor Improvements – New dropdown displays to help speed up typing in the registry editor function of Windows.
Remote Desktop with Biometrics – Azure AD and active directory users that are setup with Windows Hello for business can use biometrics to authenticate remote desktop protocol connections.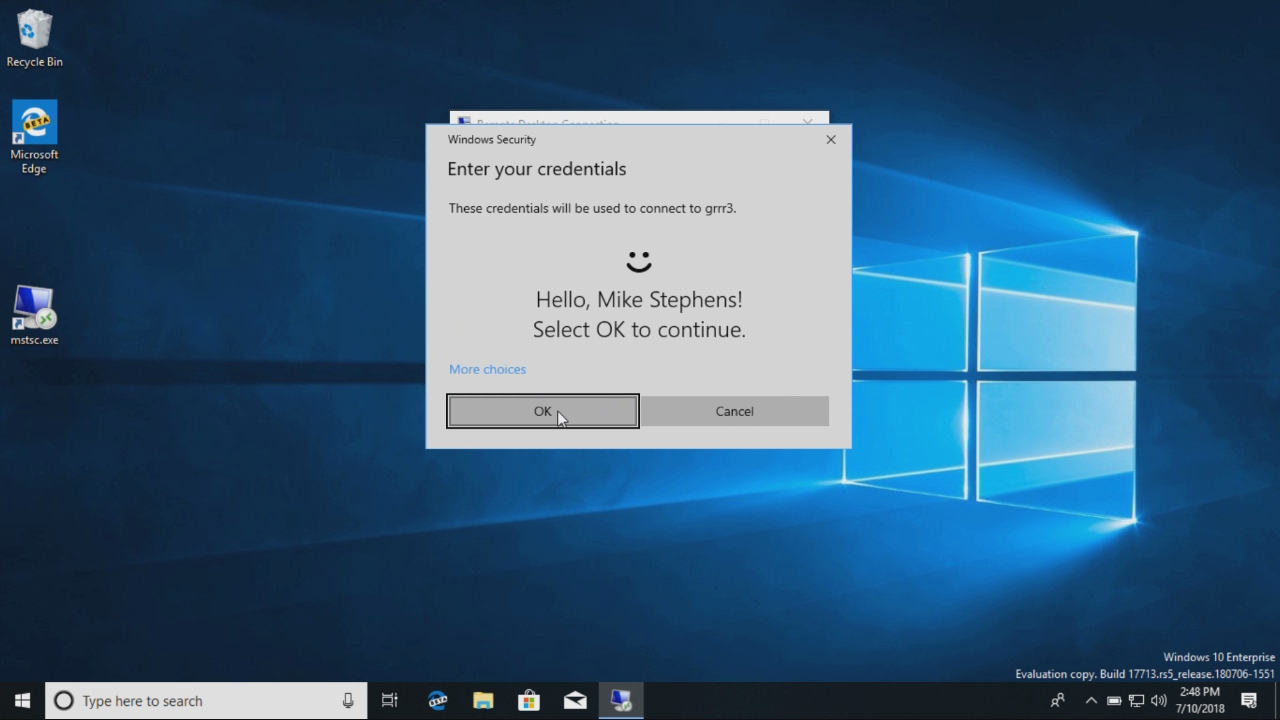 Security Improvements – Several improvements have been made to the "Current threats" area of the Virus and threat protection section and Windows Defender Application Guard.
Bitlocker – Many improvements have been made to how Bitlocker can be used. Most notably, Bitlocker can now be turned on remotely through MDM policy for Azure AD users.
Windows Security Center – Windows Defender Security Center has now been renamed to Windows Security Center. Windows Defender Antivirus and Windows Defender firewall are also here.
Firewall – Windows Defender Firewall now supports Windows subsystems for Linux WSL processes.
Credential Guard – Windows Defender Credential guard is now supported by default on mobile devices that are Azure AD joined.
Windows Defender ATP – Several improvements have been made to Windows Defender ATP including, Threat analytics, Custom detection, Managed Security Service provider support, integration with Azure security center, integration with Microsoft Cloud App security, onboard Windows server 2019 and onboard previous versions of Windows.
Faster Sign-in for Windows 10 Shared users – Fast sign-in is a new policy for CSPs to allow for significantly faster sign in times on shared PCs.
Web Sign-in for Windows – "Web sign-in", is a new way to sign into a Windows 10 PC for Azure AD joined users that have the EnableWebSignIn polices enabled.